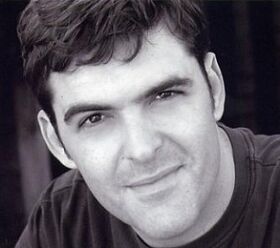 Jay Johnston (born October 22, 1968) is an American actor and comedian best known for his work as a writer and cast member on the HBO sketch comedy series Mr. Show and for playing the role of Officer Jay McPherson on The Sarah Silverman Program.
He voiced Bob's archenemy Jimmy Pesto.
It emerged in December 2021 that Johnston was reportedly banned from voicing Pesto following allegations that he took part in the January 6, 2021, capitol riot aimed at overturning the 2020 presidential election.