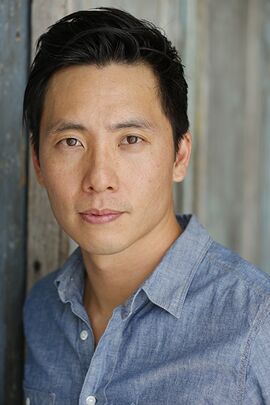 Kelvin Chow-Min Yu (游朝敏) is a Taiwanese American[1] writer, producer, and actor. He writes for Bob's Burgers and is a producer on the show. He is also known for his recurring role as Brian in Aziz Ansari's Netflix series Master of None, in which H. Jon Benjamin and Todd Barry also have recurring roles.
Episodes Written
(*) episodes co-written with Steven Davis
In addition to the episodes written, he and writing partner Steven Davis were staff writers for Season 1, story editors for the 2ASA production season and executive story editors for the 3ASA production season. In the 4ASA production season they were billed as co-producers but in the 5ASA production season, the position was changed to just producers with both their names listed. As of the 6ASA production season, they are now supervising producers.
Awards
Along with Davis, Yu won the Annie Award for Outstanding Achievement, Writing in an Animated TV/Broadcast Production for the episode, The Hauntening.[2]
External Links
References